AI is all the rage. But it isn't just about making cool pictures or writing your emails. Did you know it can also solve some big hairy enterprise networking challenges?

Let's look at how AI can help you build a next-gen network to support fast-evolving IT requirements and how to implement an effective AI strategy for enterprise networking.

The Rise of AI in Enterprise Networking: Why Is It Important?
Artificial intelligence (AI) is software that allows computers to simulate intelligent decision-making. It can help organizations minimize the challenge of talent shortages, lower operating costs, and perform tasks that are simply not feasible to do manually.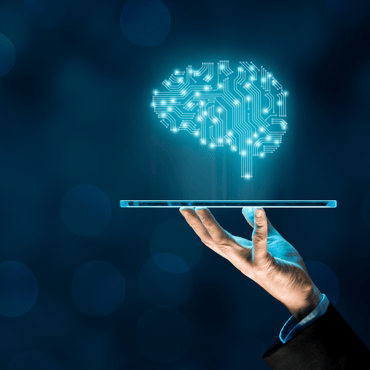 AI plays an increasingly important role in managing complex and distributed IT networks and delivers these key benefits:

Manage the proliferation of users, data, and devices.

Improve troubleshooting, accelerate issue resolution, and provide remediation guidance.

Automate routine tasks to minimize errors, prevent bottlenecks, and reduce costs.

Collect and analyze vast amounts of data to help IT teams respond to problems promptly.
Use predictive analytics to help address issues before they cause downtime and delays.

Provide granular and timely security insights for better threat mitigation and response to prevent data loss, breaches, or compliance violations.

AI in Enterprise Networking: 3 Top Use Cases for Modern Enterprises
AI technologies have become essential for enabling modern workspace, improving cybersecurity, and running hybrid IT environments. Here's how they support these use cases:
AI in Networking: Hybrid Work and Modern Workspace
A modern workspace provides employees with the flexibility and accessibility to work from anywhere and at any time to optimize productivity and perform at their best. AI can help you manage a complex IT infrastructure to support seamless workflows and communications:

Provide insights on employee activities so supervisors can make timely decisions to optimize efficiency and productivity.

Automate manual and repetitive tasks, allowing employees to spend their time and energy on high-value activities.

Analyze data and identify team collaboration patterns to minimize friction and enhance the employee experience.

Support radio resource management to analyze network behaviors and adjust configurations as conditions change.
Analyze network and employee activities in real-time to prevent unauthorized access or violation of data security guidelines.

AI in Networking: Cybersecurity
The proliferation of devices and the growing size of activity logs have made it virtually impossible for even the best professionals to defend a network. AI helps support timely detection, proactive intervention, accurate analytics, and immediate incident response:
Combine data from multiple sources (e.g., intrusion detection system), generate real-time insights, and initiate responses.

Use techniques like behavioral analytics to automatically identify anomalous network traffic, inspect questionable network flows, and deny suspicious traffic.
Protect against zero-day attacks and stealthy threats that can evade traditional anti-virus software.

Conduct advanced log analysis to correlate events and identify hidden patterns indicating potential attacks.

Automatically recognize all devices connected to a network for complete visibility and apply the appropriate policy to control access.
AI in Networking: Hybrid IT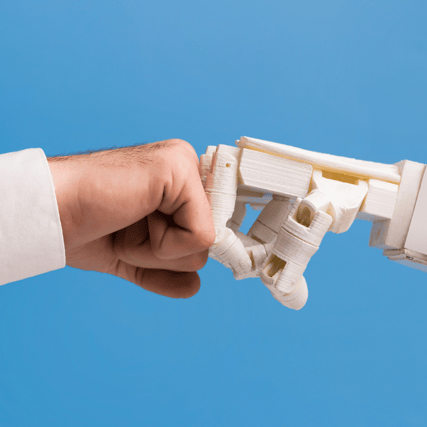 Hybrid IT allows you to leverage public cloud platforms' scalability, flexibility, and cost-saving benefits while maintaining control over data security with on-premise infrastructures. AI can help you navigate the complexity of a hybrid architecture to maximize your investment:
Analyze performance data, resource availability, costs, and user patterns to allocate workload efficiently across on-premise and cloud infrastructures.

Use predictive analytics to forecast resource utilization, system failures, and performance issues so you can proactively address problems.

Correlate and analyze metrics, logs, and events to identify anomalies, detect performance bottlenecks, and predict failures.

Provide insights to help IT teams quickly isolate, prioritize, and resolve issues to improve network reliability and increase uptime.

Automate various routine IT tasks in a complex hybrid environment to improve efficiency, reduce labor costs, and minimize errors.
Implement Your Next-Level Network with an Effective AI Strategy
AI outputs are only as good as the data you put into the program. As such, you must provide the AI model with vast amounts of accurate and complete data. The information must be well-organized and labeled correctly for the AI program to segment and classify the data.
Then, you need the right AI technologies to support your use cases. These may include AI models, networking automation capabilities, network telemetry, machine reasoning (MR) functions, and predictive analytics capabilities.

Finally, the insights must be actionable for various stakeholders with different needs and responsibilities. A virtual network assistant uses collaborative filtering to sort through large datasets, correlate the information, and generate targeted recommendations. It can answer user queries or address specific problems via an intuitive interface.

Building an efficient, agile, and secure network with the latest AI technologies can be challenging for many enterprises because of the numerous moving parts. Yet, not adopting the technology is no longer an option — market demands and business growth are stretching legacy systems and networks beyond their capabilities.

That's why more organizations partner with industry experts to prepare their networks for the future. CSI's enterprise networking services set a solid foundation to support your technology requirements — now and in the future.