Globally, the cloud computing market is expected to grow from $480.04 billion in 2022 to $1,712.44 billion by 2029 — and with good reason. Transferring your assets, storing data, and securely running your IT operations through public or private clouds is a must for running large enterprises, regardless of sector.
What is Enterprise Public Cloud Adoption?
Public Cloud is a form of cloud computing that enables businesses worldwide to utilize computing software and other IT resources online. Public clouds are generally owned by a third-party provider and are available to anyone who wants to use or purchase them.
Public clouds provide an extension of a company's IT services and structures. Companies can host their services on the cloud to make them easily available to everyone in the organization. This kind of cloud computing eliminates the need for companies to host their services in their own data centers – which can be expensive and limiting.
A public cloud service uses remote servers that the third-party provider owns and/or manages. Users can access those services through the Internet. Normally, businesses use public clouds for less-sensitive requirements and for storing data that does not need to be accessed frequently.
37% of enterprises spend over $12 million annually on public cloud services, which is only set to increase. Enterprises are investing in more sustainable and time-saving protocols to stay in business and work from anywhere.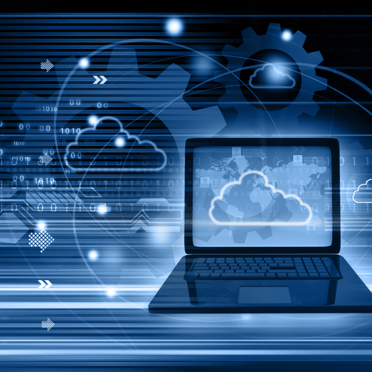 Why Adopt a Public Cloud
Public cloud services provide access to a wide range of tools and services that can help organizations to innovate and grow. There are 3 major reasons to consider public clouds:
Cost-saving
In a study conducted last year, 41% of businesses saved money by moving to cloud computing. Most public clouds operate on a subscription model - you pay for only what you need. Instead of investing entirely in a physical IT infrastructure - which means high maintenance and high purchasing costs - public clouds run on remote servers that are managed by third-party providers, saving your enterprise the hassle of handling everything in-house.
Up-to-date Technology
One of the major perks of using a public cloud is regular updates. Public clouds must constantly upgrade their software, hardware, storage, tools, and policies to meet their users' demands. This means that enterprises can enjoy faster and safer services - unlike private clouds where the server and software updates may drain your budget and take time away from operations.
In a study conducted by McAfee, 87% of enterprises experienced business acceleration from using cloud services. Think of it as using a smartphone with high refresh rates - you can move between apps with improved agility and accomplish more tasks.
Accessibility
76% of enterprises are using at least two or more cloud providers. Employers and employees can access their organization's services from anywhere, anytime. Apart from speeding up mindless digital workflows, adopting public clouds is also a great way to improve employees' productivity. They can focus on the work that needs to be done by quickly accessing the organization's data and software, regardless of where they are, and reduce the time spent on connecting to servers.
Why Choose Public Clouds over Private Clouds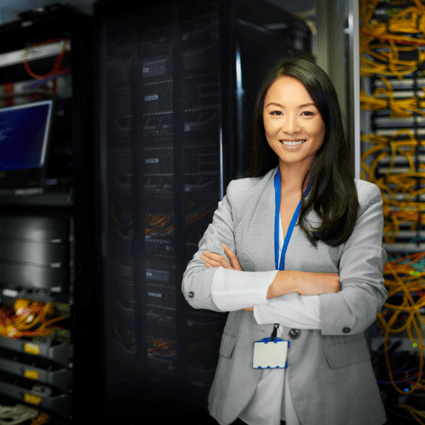 A private cloud is another form of cloud computing that is most used by large enterprises in various sectors that deal with sensitive and confidential data. Unlike public clouds, private clouds are not shared with any other organization and, as the name suggests, are entirely private to the company using them.
Using public clouds can be compared to living in an apartment, while private clouds are like living in suburban houses with backyards.
Sure, living in a big house and having your own privacy is great, but you spend more on rent and maintenance — like finding an external technician to fix any problems in the house. Similarly, a private cloud service has high costs and commitments.
Renting an apartment can be more affordable. There are building supervisors to take care of the maintenance for all the tenants. You also don't have to commit to living in the apartment forever - the lease can be negotiated and renewed based on your requirement.
This is similar to how a public cloud service operates – you only pay for the resources you use, rather than having to invest in and maintain your infrastructure.
Public clouds are easier, hassle-free, and less expensive for enterprises looking to scale and improve their operations.
Network Automation by Compugen
In short, enterprises adopting public clouds would be smart if accessibility, scalability, and cost-effectiveness are important factors in budget allocation. At Compugen, we assist you in setting up a streamlined public cloud infrastructure that can help you with IT complications - all while being secure, affordable, and easy to use. Contact us for more details!