CSI

Formalizes this

P

hilanthropy

Program

in the

Texas

C

ommunity

t

hey Call their

US

H

ome
HOUSTON, TX. (February 21, 2023) - Technology is not necessarily synonymous with personal people connections, but CSI sees it differently. This human-first philosophy guides the CSI team members daily in their work and led them to the new creation of their community giving program, the CSI Cares Network, at the end of 2022. 
"Technology makes life easier, makes people happy, and facilitates real moments between people. We hope this initiative continues for the straightforward fact to remind us of these fundamental gains.  Sometimes, all you need is a reminder," said CSI President Terry Mirza.  
The concept of giving back is not new to CSI, having supported the Wounded Warrior Project, St. Jude's Children's Research charities, and Genesys Works dating back to 2019. This formal launch of their philanthropic program, the CSI Cares Network, began with Texas Children's Hospital. CSI donated tablets to be used as loaners in the Hematology Department of the Texas Children's Hospital(TCH) for patients residing there for long-term care.  TCH responded in kind by offering some of the CSI team members a tour, where they were able to hear and see what the Hospital does daily to save lives, to make lives better while treatment is being sought, and how they give to humanity overall. 
"As the People and Culture Lead of this organization, I am so proud of CSI and our impact.  To create a significant and authentic giving opportunity was the goal; we got so much more," said Kathy Rich.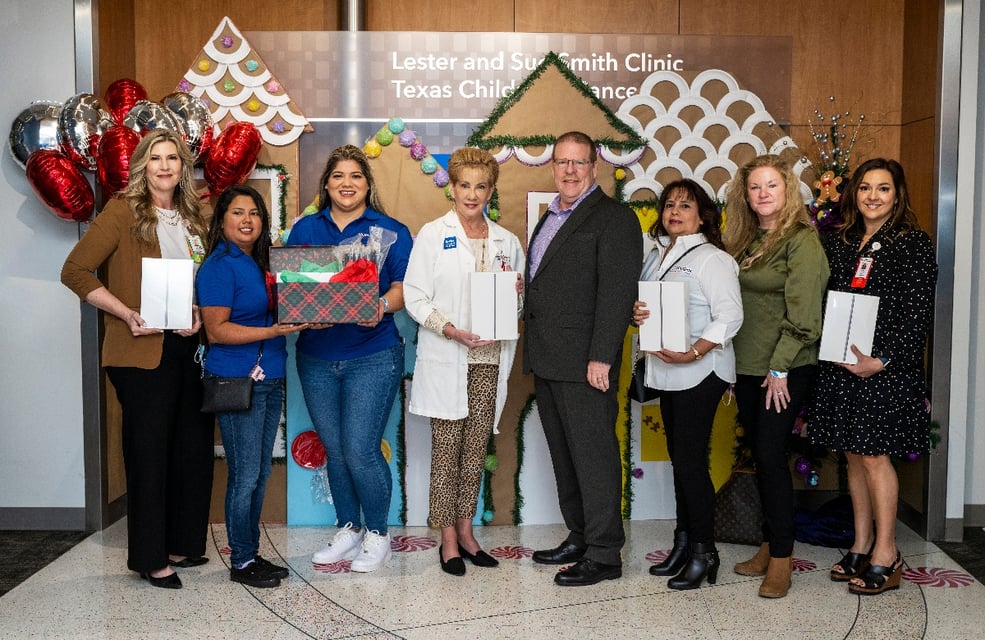 CSI employees pictured with Texas Children's Hospital team members and their newly donated tablets. 
CSI is proud to launch their official philanthropic program, the CSI Cares Network, in Houston, TX—the community they call their US home and headquarters.  The launch of the CSI Cares Network and the Texas Children's Hospital tour marked the end of 2022 as another year of significant growth for CSI.  The IT service delivery company grew revenue by 121% in 2022, expanding from serving 24 states in 2021 to 42 states in 2022 and from serving 74 cities to 291, respectively.
CSI has grown its US presence steadily and strategically since opening its first office in 2015, doubling in revenue year-over-year (YoY).  In October 2022, the company announced it had selected J.P. Morgan, after careful consideration, to fuel its continued growth across the US market.  

About Compugen Systems Inc.
Compugen Systems, Inc. (CSI,) an affiliate of Compugen Inc., is an IT service delivery company focusing on enabling your business outcomes. By coupling innovative technology-based services in the Modern Workspace and Hybrid IT with our uniquely crafted managed, professional, and field services, we're redefining the customer experience. We believe every day we have, is another opportunity to innovate, inspire, and impact our world for the better. Join us at www.compugen.us.