CSI Partners with Financial Giant J.P. Morgan to Fuel U.S. Market Growth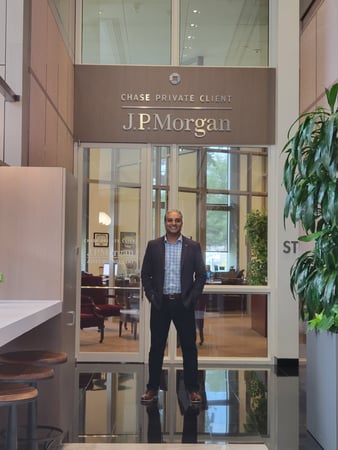 [Houston, TX] October 18, 2022–Compugen Systems Inc (CSI)., is proud to announce that after careful consideration, the company has selected the financial institution, J.P. Morgan, to fuel its continued growth across the U.S. market. J.P. Morgan is viewed as a progressive leader and was chosen, in part, for its use of data and technology to drive an improved customer experience—a philosophy equally shared by CSI.
CSI has been growing its U.S. presence steadily and strategically since opening its first office in 2015, doubling in revenue year-over-year (YoY). The company currently serves over 100 companies and counting throughout 35 states and 176 cities with key industries of focus including energy, retail, manufacturing, and mid-market healthcare. CSI is on track to continue this trajectory as the company projects to double in revenue once again by year-end.
As a privately held company, CSI's latitude to live its mission, vision, and values without added shareholder pressure is considered a strong differentiator by its senior leadership team. The partnership with J.P. Morgan is a testament to its confidence in CSI amid today's rapidly changing economic conditions, which include rising interest rates and inflation.
President Terry Mirza credits J.P. Morgan's "bullish view on the market" as a leading advantage that will help CSI to reach its full potential. He notes that the firm's vast portfolio offers the financial underpinning CSI was looking for as it continues to invest, grow, and expand into 2023.
"We wanted a strong and committed financial backer with a rich history in the American economic fabric to fuel our future. We wanted a trusted partner that shared common values and a desire in their own business to redefine the customer experience so our culture could align as we grow together across the U.S. marketplace."

Terry Mirza
President | Compugen Systems, Inc.
About Compugen Systems Inc.
Compugen Systems, Inc. (CSI,) an affiliate of Compugen Inc., is an IT service delivery company that focuses on enabling your business outcomes. By coupling innovative technology-based services in the Modern Workspace and Hybrid IT with our uniquely crafted managed, professional, and field services; we're redefining the customer experience. We believe that every day we have, is another opportunity to innovate, inspire, and impact our world for the better. Join us at www.compugen.us.