Digital workspaces have considerably altered employee behavior and business processes in the 21st century. It is essential for organizations looking to stay ahead of the curve to embrace the modern workspace, which includes users' ability to work on any device and at any place or time while enjoying the same rich user experience.
Organizations that wish to reap the benefits of digital workspaces have several choices to make. These choices will affect employee efficiency and productivity (and the entire operation, by extension). Rather than use standardized applications of devices, organizations are now building their own processes and workflows.
Still, the actual work involved can become overwhelming. The Device as a Service model promises to manage the most common challenges of embracing the digital workspace. Learn how the DaaS model helps organizations to overcome these challenges.
1. Provide the Right Device and Apps for All Users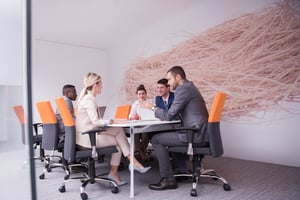 End-to-end DaaS vendors can guide organizations to evaluate their unique environments, including user personas' development to determine the devices and apps that every employee needs. This process ensures that all workers have the requisite tools to increase efficiency and productivity without tying up much-needed funds by over-investing in digital resources.
Your DaaS partner can help your business implement an employee-centric, self-serve portal where users can modify desktop services and hosted apps. This way, apps and desktop services can reach users promptly, reducing the amount of time internal IT teams will spend on routine provisioning of mobile apps for employees/other users.
Through DaaS frameworks, IT teams can create various access levels according to user designations to prevent costly licenses from being underutilized within the organization. The IT professionals may then override these policies according to exceptional circumstances.
2. Reduce Device Refresh Cycles
Most organizations that have embraced DaaS did so merely for the convenience of easing their device refresh cycles. Regular device refreshes are one of the critical components of any DaaS engagement. Therefore, business executives need not worry about their employees using outdated/older devices which offer less efficiency and sub-par performance.
Our DaaS model promises constant access to the latest devices, which boosts employee satisfaction and morale and directly increases efficiency. These, in turn, deliver organization-wide performance and profitability boosts.
3. Manage Numerous Devices, Apps, and Data
In simple terms, internal IT teams' time is too valuable to be spent on routine/basic troubleshooting of broken hardware and basic device issues. The typical organization deploys dozens, even hundreds, of various devices to various users, which creates the need for tailored user support for each. Considering the number and variety of hardware and software deployed, even IT staffers may lack the requisite knowledge to provide high-quality user support.
The DaaS model includes day-to-day technical support and device management, allowing businesses to offload these functions off their internal IT teams. The latter can then focus on the larger, strategic projects for organizational development.
Of course, outsourcing device management has also been the reason behind some organizations reluctance to embrace DaaS. Such organizations are concerned about their proprietary corporate data security, considering DaaS support is primarily offered through the cloud.
However, your DaaS partner can provide UEM tools which offer advanced security and management features, including the ability to delete data from lost or damaged devices remotely. These UEM tools also provide a consolidated platform to manage the various deployed devices, from mobile devices and computers to IoT devices like smart speakers.
4. Ensure Secure User Access and Manage Role Changes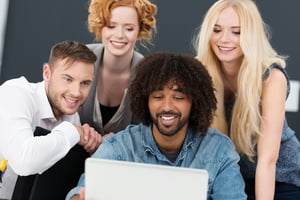 DaaS includes advanced-level identification and access management (IAM) options, allowing users to authenticate their identity and authorizations on a secure platform and without decreasing productivity. IAM solutions may be deployed alongside UEM tools and self-service interfaces to create a highly customized user experience that builds on the existing user profiles.
The DaaS model limits/eliminates inefficient IAM procedures, such as those requiring users to sign in separately to access every app. These inefficiencies not only waste time and reduce morale but also can incentivize frustrated users to apply less secure workarounds.
As user roles and needs for devices evolve, your DaaS partner can monitor analytics and help your organization to optimize device use. This includes facilitating seamless transitions according to changing roles and improving user experience once changes are implemented. All changes should inform the next device refresh cycle for continuous performance improvement.
Overcome Digital Workspace Challenges
As a result of the advent of the digital workspace, organizations have more and more choices to make, and these decisions directly affect the organization's efficiency and productivity, hence profitability. Even though device and app standardization seems a long way off, the DaaS model has helped organizations meet the various challenges the digital workspace presents.
However, as we advance, organizations must become more proactive and strategic in their digital workspace deployment. The right DaaS partner can guide you through the tricky transition towards digitalization and help you achieve the elusive balance of providing adequate digital resources without over-investing in licenses and devices.
If you wish to learn more about how our DaaS model can help you achieve your technology goals, contact our experts today or download our checklist: Is DaaS Right for You?