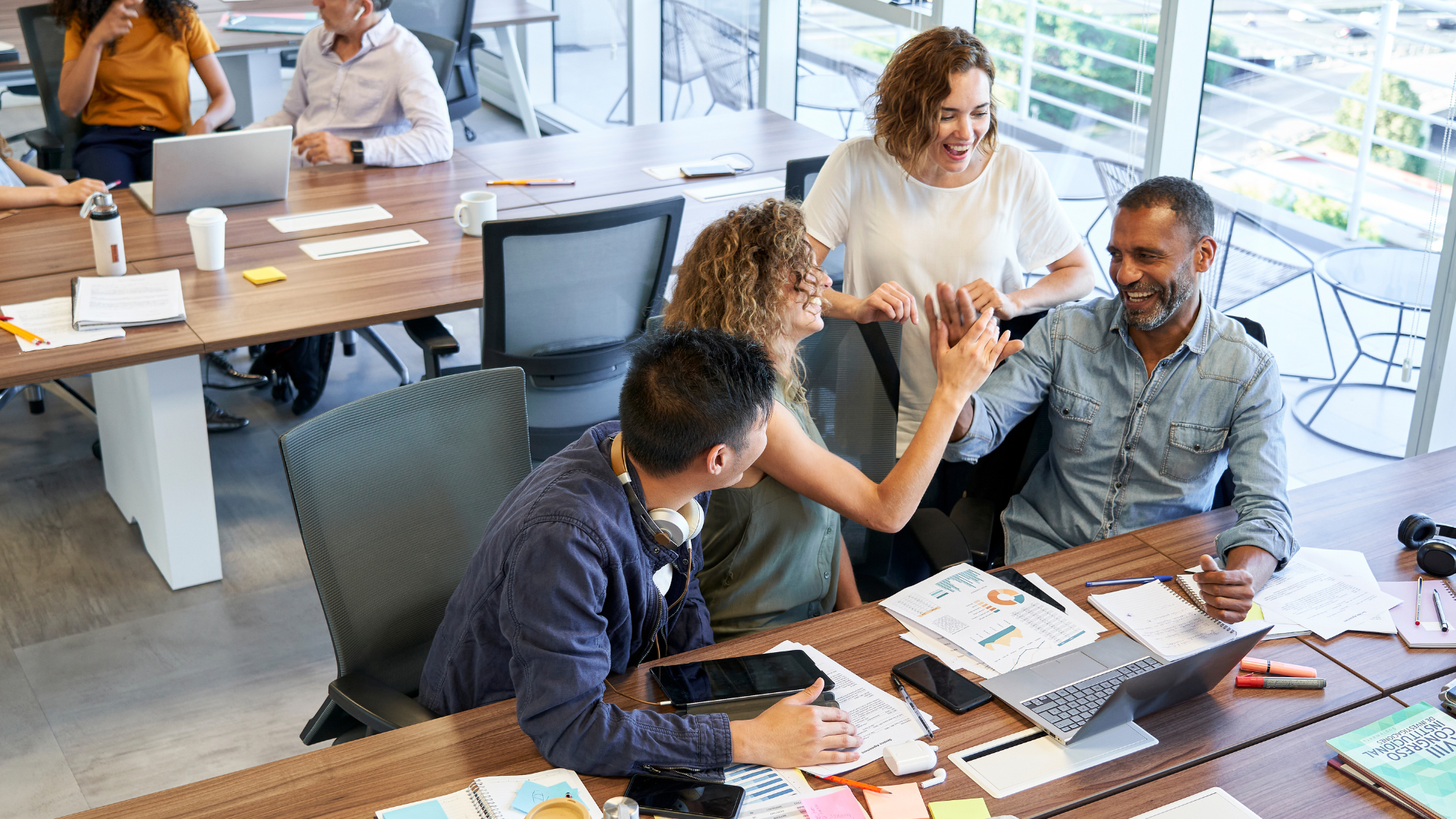 CSI helps you design a proactive, empathetic, adaptive, and human-centered technology strategy to build business resilience and gain a competitive edge.

IN DISRUPTION LIES OPPORTUNITY
Today's companies must connect teams through physical, virtual, and hybrid environments to meet employees' social, technological, health and safety, and emotional needs.
It's time for organizations to rise and lead with a people-first strategy. CSI can help you reimagine your workforce and implement a Modern Workspace to stay relevant and competitive.
MODERN WORKSPACE OFFERINGS:
Let's turn disruption into momentum
Microsoft Teams Adoption
Implement the gold standard and empower your team with a modern collaboration hub. We help you leverage the latest tools, including threaded conversations, live and streamed events, app integration, real-time desktop, and file-sharing to take teamwork to the next level.
Secure SD-WAN
Protect your employees, business, and customers with secure internet and network connections. We combine next-generation firewalls with advanced routing and WAN optimization to deliver a security-first WAN edge for today's work-from-anywhere culture.
IT Asset Disposal
Tracking employee devices can be challenging when you have a dispersed team. We manage all your IT assets to ensure compliance with financial and security regulations by properly disposing of retired equipment containing sensitive data no matter where your teams are.
Wireless + Mobility
Accommodate our emplooyees' work-from-anywhere preferences with a secure, fast, and reliable network for seamless mobile and video interactions. We help you build a productive modern workforce by providing the connectivity and mobility it needs to thrive.
Device-as-a-Service (DaaS)
Offload procurement, enable cloud-based workspaces, and gain complete control over your IT lifecycle management. We help you provide employees with the technologies they need to excel while improving business continuity and lowering operating costs for your company.
THE FUTURE OF WORK IS NOW
CSI's Modern Workspace solutions integrate strategy with policy, technology with change management, and collaboration with employee engagement to help you maximize the value of your IT investment.
1) CONNECTION: A robust network is essential for a health business. We help you build the foundation for modern collaboration.
2) COLLABORATION: We implement tools and processes to help dispersed teams build relationships and stay productive.
3) CHOICE: A modern workspace gives people the freedom to be productive from anywhere. We make it happen—seamlessly.
Put Your People First. CSI is here to help you bring the modern workspace to your employees. Schedule a Modern Workspace Consultation with Compugen today.