In Search of a US IT Partner of Choice
This client is one of the largest online gaming companies in Europe and has the ambition to outgrow the market organically and through acquisitions.  
With their US launch on the horizon, they needed to find an IT Partner who could completely manage all their US IT needs. Their US locations would be minimally staffed and largely comprised of servers to run their gaming activities. With our client's IT team working from their headquarters in Malta, they needed someone who could run constantly, shifting logistics for them to a partner, and find workarounds for 2021's challenging technology and supply chain constraints. 
Bechtle, a European IT Partner for our Client, partners with CSI through GITA (the Global IT Alliance), and referred the client to us with the assurance that CSI could meet every one of our client's needs.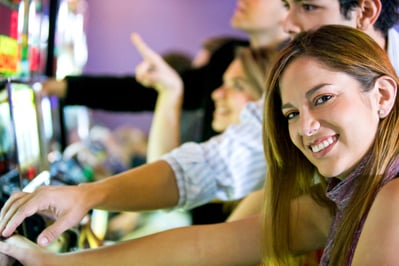 CSI does everything "IT-related" for the client, from:
Setting up registrations in the US,

Helping the client navigate local laws,

Managing and receiving device deliveries
Unboxing and staging new devices,

Taking care of all configurations,

Plugging everything in, and

Managing device, software, and licensing renewals.  
Thanks to CSI's line of sight into their distributor warehouses, we were able to locate devices that would meet the client's standards and secure them quickly—unlike a larger reseller whom the client had previously worked with. Historically, their previous partner's ticketing system process, with 48-hour waiting periods, could see devices go out of stock before a ticket was even seen.  
The client touts our national contractor network of technicians, which is fully managed by CSI team members, as a way to ensure the on-site needs and SLAs are met. This network also enables us to track technician locations and have someone on-site fast—often within 24 hours.  
"CSI team members' responsiveness and transparency have meant they've been a sturdy, reliable partner we can count on," the client mentioned in a recent quarterly business review. "We know we can rest easy at night knowing everything in the US is being taken care of."
Key to this is CSI's willingness to be accountable for obstacles and problem-solving to take care of our clients; they continued to note:
"No one person or company is perfect. A true partner recognizes challenges, issues, and problems. They own them and feel they are part of the resolution. True partnership means you are sitting together at the table, not on your own side and wearing your own company hat."
The partnership has seen terrific ROI, with our client being able to manage all US IT remotely through CSI and avoid sending any technicians to the US. This has saved them money, time, and pain—especially as they could quickly launch in the US in 2021, even amidst Covid-19 travel restrictions and supply chain issues.