The rise of remote work and the proliferation of devices means it's more complex than ever to manage an IT infrastructure. Meanwhile, the competitive labor market means companies must leverage technologies to deliver a productive and engaging employee experience to attract talents.
Many IT leaders now partner with trusted technology providers to help them create a modern workplace experience cost-effectively. But your IT partner must go beyond setting you up for Microsoft 365 and calling it a day.
What should you look for when seeking an IT partner? Here are the critical selection criteria:
1. Provide Strategic Account Planning
Your IT partner must invest in your success by taking the time to understand your organization's mission, vision, and values. It should provide insightful recommendations, align its strategy with your business and IT priorities, and help you stay competitive by ensuring that employees have the tools they need to do their job.
2. Foster a Long-term Relationship
Your IT partner should be there for you in good times and bad, responding to your needs in times of stress and pressure and doing what needs to be done. It must understand your business, align with your culture, and see the world through your lens and your employees' perspective.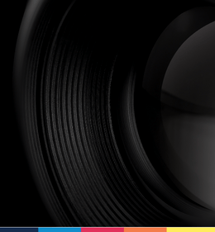 3. Be Responsive to Changing Needs
IT leaders must respond to organizational changes quickly. For example, integrating different systems within weeks after a merger, spinning up a cloud instance at a moment's notice, or adding SaaS applications to prevent shadow IT. Your partner must have the agility and capabilities to deliver the services your employees need when they need them.
4. Offer a Broad Portfolio of Capabilities
Your IT partner should have a broad portfolio of services, help you integrate all the capabilities, and ensure that they work together seamlessly with your current infrastructure to minimize bottlenecks and frustration and deliver an outstanding employee experience.
5. Take an Outcome-oriented Approach
When you work with an IT partner, you don't have to worry about what goes on behind the curtain. For instance, if your objective is to support a modern workplace and remote working, it should handle everything—from shipping laptops and Microsoft 365 migration to secure network connections—to deliver the intended outcome.
6. Build a Foundation of Security
Data security is critical in today's business environment, especially if employees are accessing your data and systems remotely. Your IT partner must protect everything from endpoint devices to all your cloud platforms with the appropriate security controls.
7. Conduct Quarterly Business Reviews (QBR)
A QBR with your IT partner gives you the transparency and visibility to know what works well and what needs improvements. It allows you to communicate your priorities, gain insights into industry trends, and fine-tune your IT strategy to meet employees' needs.
8. Adopt an Agile Project Management Approach
Putting together an IT infrastructure is a complex undertaking. Your IT partner should take an iterative approach to ensure that you can meet milestones, address departmental goals, and drive cost-efficiency as your workforce evolves.
9. Stay Current with Workforce Trends
Your IT partner should keep track of what's important for the workforce, offer relevant recommendations, and implement timely tactics, such as spinning up collaborative tools at the start of the pandemic and supporting mental wellness as people adjust to a hybrid workplace arrangement.
10. Optimize Value + Measure Success
As an IT leader, you need to demonstrate how your department delivers value. Your IT partner should lay out a roadmap, help you drive usage, measure progress and results, and provide reporting on tangible outcomes through adoption services, customer roadmaps, and QBRs.
Reimagine the New Workplace
Modern organizations must keep teams connected through physical, virtual, and hybrid environments that effectively address their social, technological, health, and emotional needs to attract the best talents and help them stay productive. Your IT partner must take a people-first approach to help you design a digital workplace that meets employee expectations while turning today's disruption into tomorrow's opportunities.
Compugen's comprehensive services include Microsoft Teams adoption, secure SD-WAN, IT asset disposal, wireless and mobility support, device-as-a-service (DaaS), and more to help you get a modern workplace up and running in no time.